School Library
A good school library can facilitate effective learning.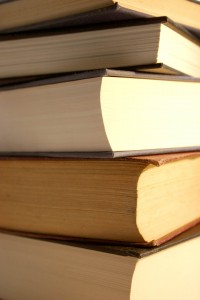 A school librarian who is enthusiastic and interacts with students can have a significant effect
on the quality of their learning.
The more a child reads and enjoys reading, the easier they will find all studying, because their literacy skills are likely to be good. A good library should have lots of programmes and schemes on offer to entice students to read.
A good librarian will know what books will encourage students into the library, and promote these in the school.
A school that is right for your child will have a library which is an attractive place to be. Displays will be stimulating and up to date.
Students often underachieve because they do not have a good learning space at home. A school library should be a place where children can learn effectively including before and after lessons.
A good library should be up to date with appropriate technologies and media, for example, computers, scanners and printers. These should be well maintainedMaintained schools are funded by the government via the local authority, and do not charge fees to students. The categories of maintained school are: community

Community schools are the standard type of maintained, state school.

, foundationFoundation schools are broadly the same as trust schools. The governing body is the employer and admissions

Admissions is the department in the local education authority responsible for allocating children to schools.

authority, rather than the local authority, as is the case for maintained schools. Faith schools are often trust schools. (including trust), voluntary aided and voluntary controlled..
The best test of a school library is if it is well used for the right purpose. It is a cause for concern if it looks good, but no student goes into it. It is no good if the librarian is allergic to children. It is a cause for concern if students only visit the library when it is raining at break times.
A good library hooks up with the taught curriculum. Lessons will be taught there, books that subjects need will be available, staff will be regular users.
A school that is right for your child should run a programme in their first year to show students how to use the library.
A good library will be a sanctuary for students who want to work and explore learning. It will be a place where students feel safe and welcome
Further Information
Open Evening/Visit
Visit the library and speak to the librarian. Ask her how well used the library is. Ask her what schemes she runs to encourage students to use the library. Ask her how many lessons actually take place in the library, and what subjects are taught there. It is a cause for concern if any of the computers have a 'Not In Use' sign. During your visit ask the student showing you round about the library. Do they ever use it? Do they like it? What do they use it for? Make sure you go and see the library, see if students in there are working, or are they just sitting around and chatting.